Hello there,
Good to have you, how are you?
I'm gonna talk about online dating today, not in terms of sharing details of my personal experience, but more so some of the observations I have made and some of the thoughts that I have had.
I suppose the inspiration for this post is the fact that one of my classmates was involved in a catfish incident recently (ok, nearly a month ago): someone made a bogus account on Tinder while using her pictures, and even linking the bogus account to her actual social media accounts. This obviously resulted in a lot of unwanted incoming messages and distress for her, especially considering how she is in a relationship.
Now, the good news is that the incident was eventually resolved with Tinder removing the bogus account, even though it took an unreasonable amount of convincing from both
her and many of our classmates. However, even though I think she handled it as well as the next person (if you are reading this, I really believe your sense of humor helped tremendously), I would say it possibly nonetheless produced some unnecessary trust issues, or wariness. It was a visceral reminder of social media's potential for damage.
On the flip-side of the coin, I'm gonna be honest and say there was a brief moment that I wondered if any bogus account used any of my pictures… Who am I kidding, that's a lose-lose rabbit hole that I'm not willing to entertain entering again. This entire paragraph exists for comedic purposes.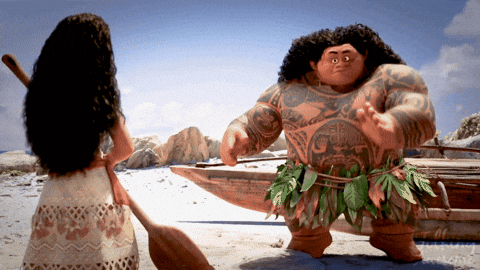 Do It For… Karma?
Whether it has to do with real people or bots, being catfish'ed sucks, there is no way around it. Dating is tricky as it is, adding an online layer compounds its complexity exponentially.
Approaching someone during the dating process can be a daunting task for anyone, especially online. Online dating apps like Tinder, POF (PlentyOfFish), Bumble, Badoo, etc. increases the need to standout from the crowd due to the seemingly limitless amount of supply (I'm not gonna include Grindr or Her here because I don't have experience with those platforms, due to me being a heterosexual man). A lot of the times, the most common ways of addressing this perception of supply-demand is through: 1. a clever bio., so the other user "swipes right"; 2. clever pickup lines.
From what I have seen and experienced, online dating platforms have a way of amplifying the prevailing dating dynamic between the sexes as shaped by social norms. Men are expected to make the initial advances toward their potential mates, while women have the ultimate decision-making power in the mate-selection process, by either rejecting or accepting said advances. Hell, putting this dynamic in reverse – having women make the first advances – is the entire selling point of Bumble as a platform.
The internet puts this dynamic on steroid. This often manifests in many male users modeling their respective bios and pickup lines after other male users who experienced success, with the hope of achieving similar success. Either logically or illogically, what also happens is in a sea of bio and pickup line copycats, both elements become more extreme. Bios become less about the self and more about what would be expected of the other person, while pickup lines lose the cleverness and gain crassness.
Exhibit 1:
Exhibit 2:
Now, you may have noticed both of the above pictures are shared on Reddit, and both posts resulted in the OPs (original posters) getting up-voted and Karma (points used on Reddit to denote credibility/popularity). Across different social media platforms, I am constantly astounded by how crass some people can be in terms of making a mockery of the inherent elements of intimacy and vulnerability when it comes to dating.
Dating in the Wrong Era…?
Maybe I am somewhat old fashioned, or my private approach to dating is inherently incompatible with the rules that seem to dictate online dating for a lot of its users, but my position is that a private conversation should stay private. It's one thing to feel there is no chemistry between yourself and someone you met through an online dating app, it's a whole different matter when you engage in a highly private interaction with the goal of making every embarrassing detail public.
Normal personal shortcomings, real or imagined, shouldn't warrant public ridicule, or in the instances in which names aren't obscured, public shaming.
Because if the shoes were switched, I wouldn't want my foolishness or naivety during moments of vulnerability to be shared with other people.
Unless the other person is abusing the very nature of an online dating platform and creating unnecessary trust issues, in which an exception could be argued.
Exhibit 3:
What's the Difference?